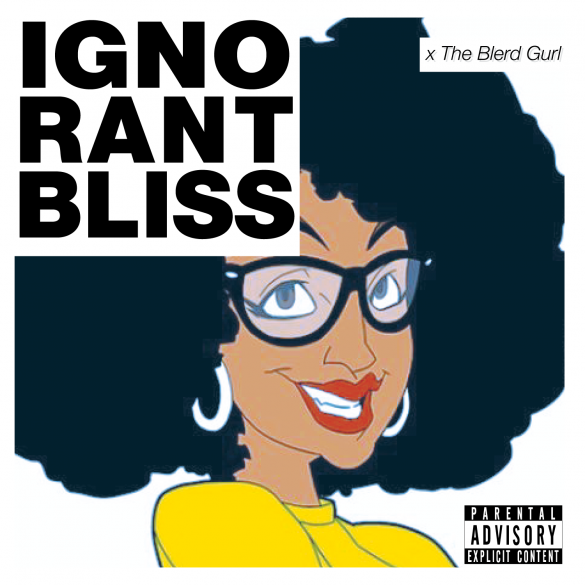 Happy Black History Month folks. This episode I talk with Karama Horne better known as The Blerd Girl. Recorded toward the end of last year we talk about a whole load of topics, from politics to comics to anime to being a creative professional. So much good talk in here it's hard to summarize it all so give it a good listen.
On all social platforms – @TheBlerdGurl
https://www.youtube.com/c/Theblerdgurltv
http://theblerdgurl.tumblr.com/
Music in this episode:
You Are Luhhh – Frank Ocean
Blessings – Lecrae
Dent Jusay – Mark Martians feat. Syd & Steve Lacy
Heat of the Night – Eat More Cake
Rough Soul – Goldlink
Nothing (Club Mix) – Kingdom Feat. Sad
Show You The Way – Thundercat feat. Michael McDonald & Kenny Loggins
All the music copyright their respective owners
Winter Playlist:
Get at me @julianlytle on Twitter, IG, Snapchat, Tumblr, Soundcloud
My webstore: http://julianlytle.storenvy.com/
My threadless Artist Shop: https://julianlytle.threadless.com/
email the show at ignorantblisspodcast@gmail.com
Subscribe on iTunes – https://itunes.apple.com/us/podcast/ignorant-bliss-podcast-feed/id415595194?mt=2 also please leave a review if you can!
Also on Stitcher – http://www.stitcher.com/podcast/ignorant-bliss
Also on Soundcloud – https://soundcloud.com/julianlytle
Also on Google Play Music – https://play.google.com/music/m/Ipbp7daje4f62qiyzyfujoxhpwi?t=Ignorant-Bliss
Also on Mixcloud – https://www.mixcloud.com/julianlytle/
Also on the Taylor Network of Podcasts – http://taylornetworkofpodcasts.com/?s=ignorant+bliss&submit=Search
Also on BlogTalkRadio – http://www.blogtalkradio.com/ignorantbliss
Podcast: Play in new window | Download
Podcast (podcast-b): Play in new window | Download