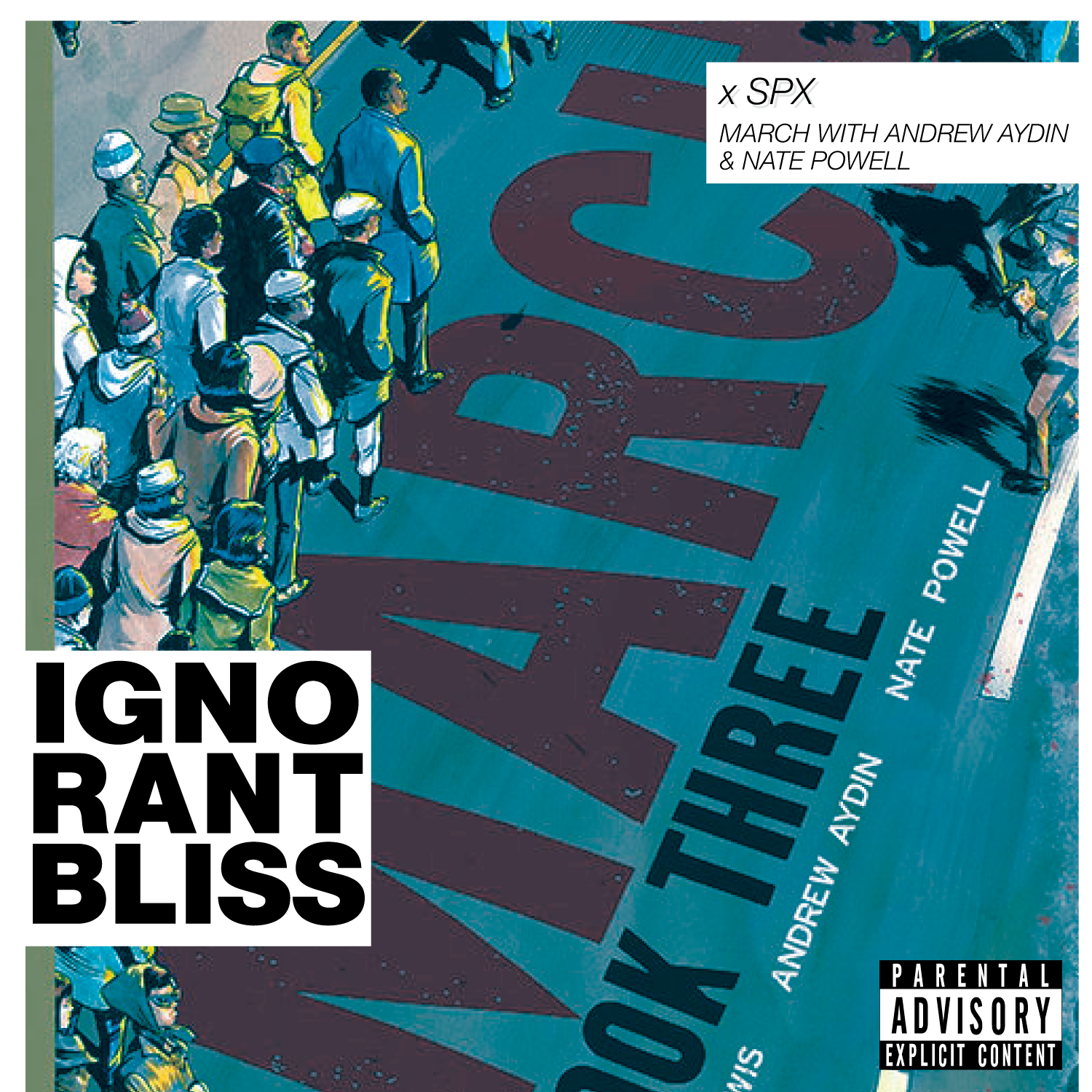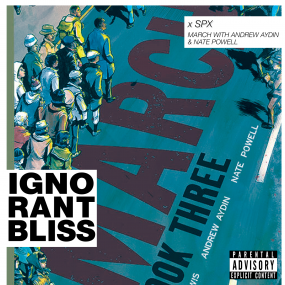 The March trilogy relates the story of the U.S. Civil Rights Movement through the perspective of civil rights leader, Congressman John Lewis. Join co-author Andrew Aydin and artist Nate Powell as they complete their years-long journey of working with Rep. John Lewis to tell the powerfully moving story of his life dedicated to making change by enacting legislature and practicing non-violent protest. Moderated by comics critic Julian Lytle.
recorded at SPX Sept. 17th 2016
Music in this episode:
You Are Luhhh – Frank Ocean
Freedom – Beyoncé feat. Kendrick Lamar
All the music copyright their respective owners
Fall Playlist Spotify: Ignorant Bliss Fall 2016  
Apple Music: Ignorant Bliss Fall 2016
Get at me @julianlytle on Twitter, IG, Snapchat, Tumblr, Soundcloud & Vine
My webstore: http://julianlytle.storenvy.com/
My threadless Artist Shop: https://julianlytle.threadless.com/
email the show at ignorantblisspodcast@gmail.com
Subscribe on iTunes – also please leave a review if you can!
Also on Soundcloud
Also on Google Play Music
Also on Mixcloud
Also on the Taylor Network of Podcasts
Also on BlogTalkRadio
Podcast: Play in new window | Download
Podcast (podcast-b): Play in new window | Download