Julian questions why the two major comic companies didn't do something hot.
How come last summer neither comic company had anyone put out one of these tees when they were popping up all over the place. I even saw a Street Fighter one.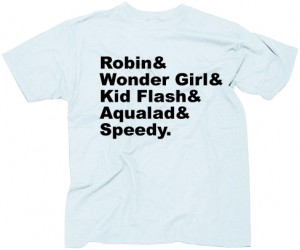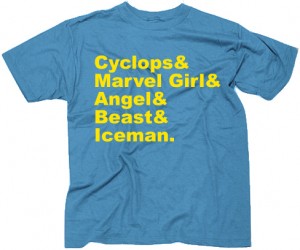 P.S. I made these up, they are not for sale because I am not getting sued.
For a bit of background, this style of tee was started by this one:


and was then followed by these two

over the course of time I have seen shirts with classic rap group line-ups and great starting five basketball team line-ups. These orignal designs were created by Experimental Jetset. The history of the design can be seen here and there thoughts on its impact can be seen here.
I think there was some untapped potential here in terms of sales to comic fans who don't really care for graphitti designs made t-shirts.