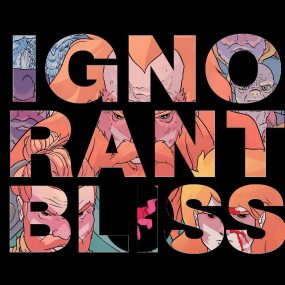 The homie Ulises is back talking about his issues and ideas about comic book distribution. We talk about his new pre-ordering system and some new projects along with more talk about the comics game.
https://ulisesfarinas.com
https://bunobooks.com
https://www.facebook.com/ulisesfarinas
https://www.instagram.com/ulisesf/
Music in this episode:
Magnolia – Playboi Carti
Goosebumps – Travis Scott
Survival of the Fittest – Mobb Deep (R.I.P. Prodigy)
Congratulations (Remix) Feat. Quavo & Future – Post Malone
All the music copyright their respective owners
Started a companion podcast called Ignorant Bliss Quickhit. It's on the Bumpers platform. You can subscribe here:
https://bumpers.fm/Ignorantbliss
Summer Playlist: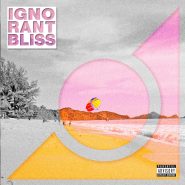 Spotify: https://open.spotify.com/user/julianlytle/playlist/1IUPKfvNLmUI4JN21imVvr
Apple Music: https://itunes.apple.com/us/playlist/ignorant-bliss-2017-summer-szn-playlist/idpl.40c475265f6245e295e6aed28c004a5a
Ignorant Bliss twitter: https://twitter.com/igblpodcast
Ignorant Bliss on Facebook: https://www.facebook.com/ignorantblisspodcast/
Get at me https://twitter.com/julianlytle, @julianlytle on IG, Snapchat, Tumblr, Soundcloud
My webstore: http://julianlytle.storenvy.com/
My threadless Artist Shop: https://julianlytle.threadless.com/
email the show at ignorantblisspodcast@gmail.com
Subscribe on iTunes – https://itunes.apple.com/us/podcast/ignorant-bliss-podcast-feed/id415595194?mt=2 also please leave a review if you can!
Also on Stitcher – http://www.stitcher.com/podcast/ignorant-bliss
Also on Soundcloud – https://soundcloud.com/julianlytle
Also on Google Play Music – https://play.google.com/music/m/Ipbp7daje4f62qiyzyfujoxhpwi?t=Ignorant-Bliss
Also on Mixcloud – https://www.mixcloud.com/julianlytle/
Also on the Taylor Network of Podcasts – http://taylornetworkofpodcasts.com/?s=ignorant+bliss&submit=Search
Also on BlogTalkRadio – http://www.blogtalkradio.com/ignorantbliss
Podcast: Play in new window | Download