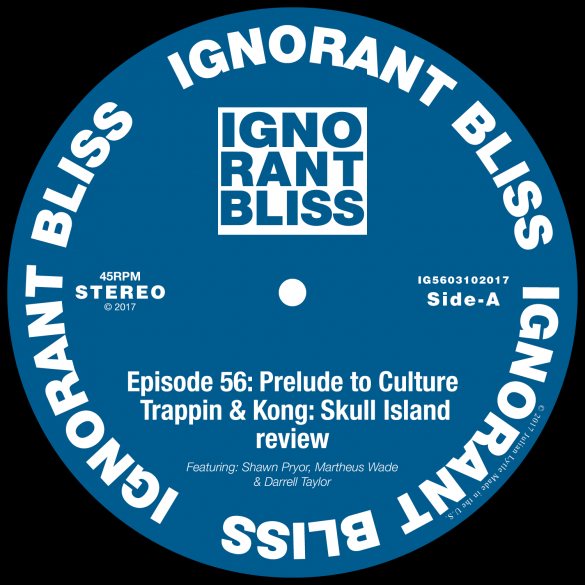 On this episode I'm talking with Shawn Pryor, Martheus Wade and Darrell Taylor. We talk some Trump and politics then into some Marvel Civil War II event talk with spoilers. From there we talk some DC Rebirth Superman and Justice League vs  Suicide Squad and then into some good Darkseid talk. Also on this episode is my Kong: Skull Island review. This is a two part episode.
Follow folks:
Shawn Pryor: https://twitter.com/shawnrpryor http://www.crowntakerstudios.com/
Martheus Wade: http://toshigawa.com/ https://www.patreon.com/MAWProductions
Darrell Taylor: https://taylornetworkofpodcasts.com/ https://twitter.com/taylornetwork?lang=en
Music in this episode:
You Are Luhhh – Frank Ocean
Cakes – RZA
Da Beeper Record – Fam-Lay feat Pharrell
Holla Holla (remix) – Ja Rule feat Jay – Z, Vita, Cadillac Tah, Black Child, Memphis Bleek, and Busta Rhymes
He's Back (He-Man) freestyle – Ludacris
All the music copyright their respective owners
Winter Playlist:
Get at me @julianlytle on Twitter, IG, Snapchat, Tumblr, Soundcloud
My webstore: http://julianlytle.storenvy.com/
My threadless Artist Shop: https://julianlytle.threadless.com/
email the show at ignorantblisspodcast@gmail.com
Subscribe on iTunes – https://itunes.apple.com/us/podcast/ignorant-bliss-podcast-feed/id415595194?mt=2 also please leave a review if you can!
Also on Stitcher – http://www.stitcher.com/podcast/ignorant-bliss
Also on Soundcloud – https://soundcloud.com/julianlytle
Also on Google Play Music – https://play.google.com/music/m/Ipbp7daje4f62qiyzyfujoxhpwi?t=Ignorant-Bliss
Also on Mixcloud – https://www.mixcloud.com/julianlytle/
Also on the Taylor Network of Podcasts – http://taylornetworkofpodcasts.com/?s=ignorant+bliss&submit=Search
Also on BlogTalkRadio – http://www.blogtalkradio.com/ignorantbliss
Podcast: Play in new window | Download
Podcast (podcast-b): Play in new window | Download