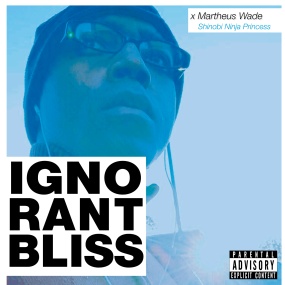 So on this episode, I'm talking to my friend Martheus Wade about his projects and making comics independently for many years. We also talk about pop culture and fandom and how that affects making stories in the comic industry and entertainment in general. Honest talk and I hope you enjoy.
Check out and follow Martheus online:
https://twitter.com/martheusaw
https://www.instagram.com/martheusaw/
Follow his work:
His website: http://toshigawa.com/
The Patreon: https://www.patreon.com/MAWProductions?ty=h
Shinobi Ninja Princess on Amazon
Shinobi Ninja Princess on Comixology
Music in this episode:
Game Over Remix – Lil' Flip featuring Young Buck and Bun B (<-Martheus' favorite song!)
You Don't Want Drama – 8Ball and MJG
Popping' My Collar – Three 6 Mafia
Elvis Presley Blvd – Rick Ro$$ featuring Project Pat
Señorita – Justin Timberlake
All the music copyright their respective owners
Get at me @julianlytle on Twitter, IG, Snapchat, Tumblr, Soundcloud & Vine
email the show at ignorantblisspodcast [at] gmail [dot] com
Subscribe on iTunes also please leave a review if you can!
Also on Stitcher
Also on Soundcloud
Also on Google Play Music
Also on the Taylor Network of Podcasts
Podcast: Play in new window | Download