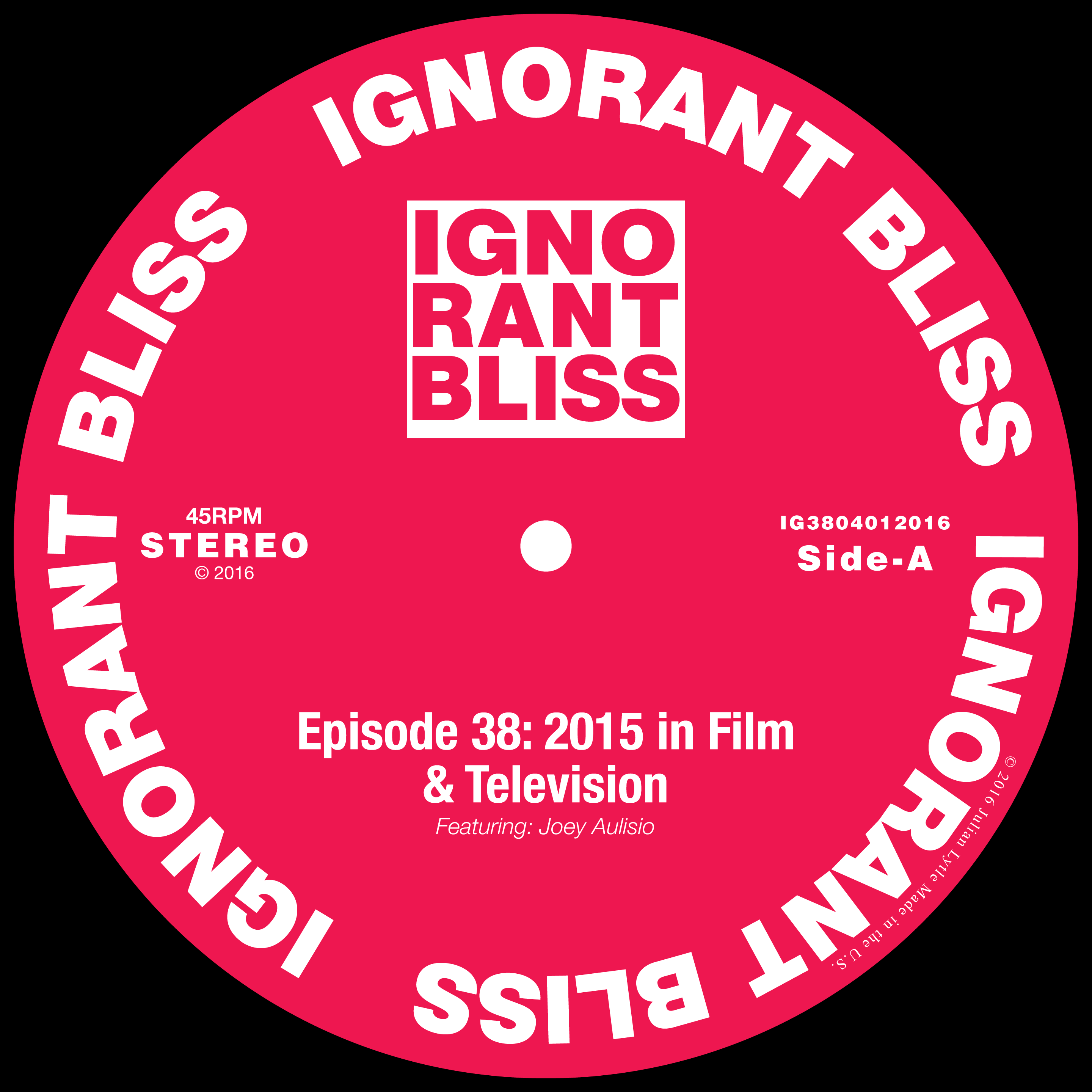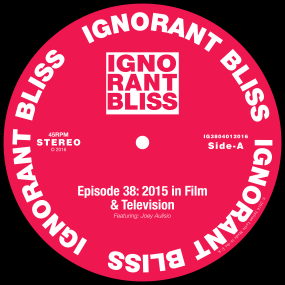 On this episode Joey and I talk about many things from going to film screenings, films of 2015, my going to see less films in theaters, films I missed, Star Wars the Force Awakens, Jurassic World, Person of Interest, Christopher Nolan & Interstellar, and much more. This episode is split in two parts. Side A & B.
Enjoy!
Check out and follow Joey online:
@joey_aulisio
Music in this episode:
R.I.P. Phife Dawg
A Tribe Called Quest
All the music copyright their respective owners
Get at me @julianlytle on Twitter, IG, Snapchat, Tumblr, Soundcloud & Vine
Subscribe on iTunes – https://itunes.apple.com/us/podcast/ignorant-bliss-podcast-feed/id415595194?mt=2 also please leave a review if you can!
Also on Stitcher – http://www.stitcher.com/podcast/ignorant-bliss
Also on Soundcloud – https://soundcloud.com/julianlytle
Also on the Taylor Network of Podcasts – http://taylornetworkofpodcasts.com/?s=ignorant+bliss&submit=Search
Podcast: Play in new window | Download