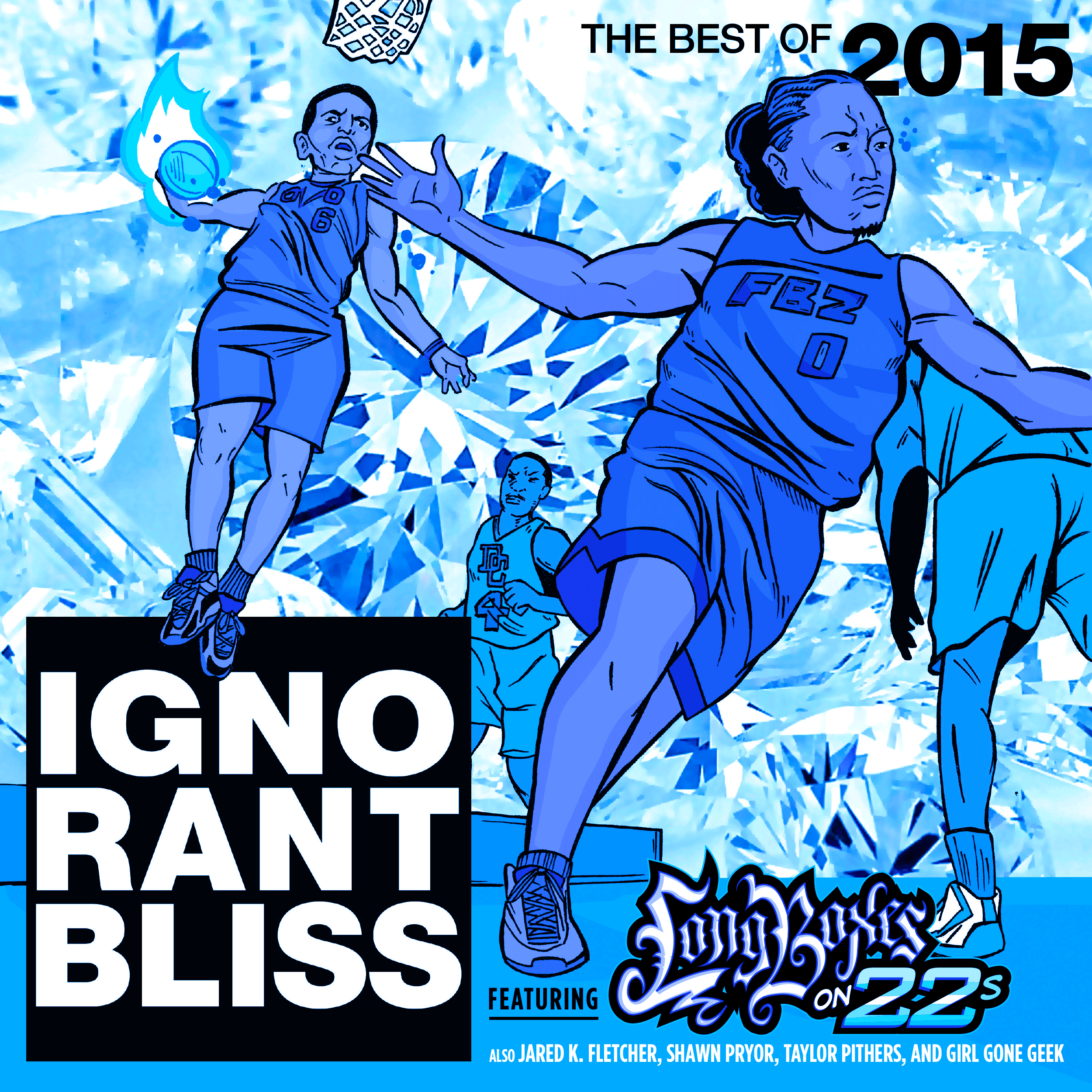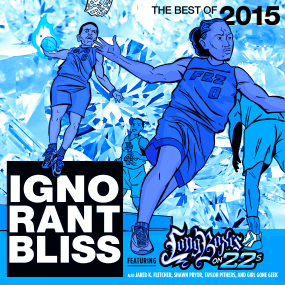 On side B of the Best of 2015 episode of ignorant Bliss, my collaborator Sean Causley and I aka Longboxes on 22s talk about our favorite television shows and some thoughts on the events in 2015 and sports in Washington DC. We also talk about our convention plans for this year aka the Longboxes on 22s Convention Tour. Also in the episode you'll hear from Shawn Pryor of his Top 10 of 2015 and Jared K. Fletcher of his Best of 2015. Enjoy!
Music in this episode:
Frank Ocean – You Are Luh
Puff Daddy – Auction (feat. Lil' Kim, King Los & Styles P)
Drake & Future – Big Rings
Justin Beiber – Trust
Goldlink – Spectrum
Drake – 6PM in New York
Phony Ppl – End of The Night (Louis Fulton Remix)
Kendrick Lamar – Untitled 1
Here is the link for our spotify Best of 2015 playlist
Support the show by buying a T-shirt through Teespring! 
All the music copyright their respective owners
Get at me @julianlytle on Twitter, IG, Snapchat, Tumblr, Soundcloud & Vine
Subscribe on iTunes, also please leave a review if you can!
Also on Stitcher
Also on Soundcloud
Also on the Taylor Network of Podcasts
email the show at ignorantblisspodcast [at] gmail [dot] com.
Podcast: Play in new window | Download