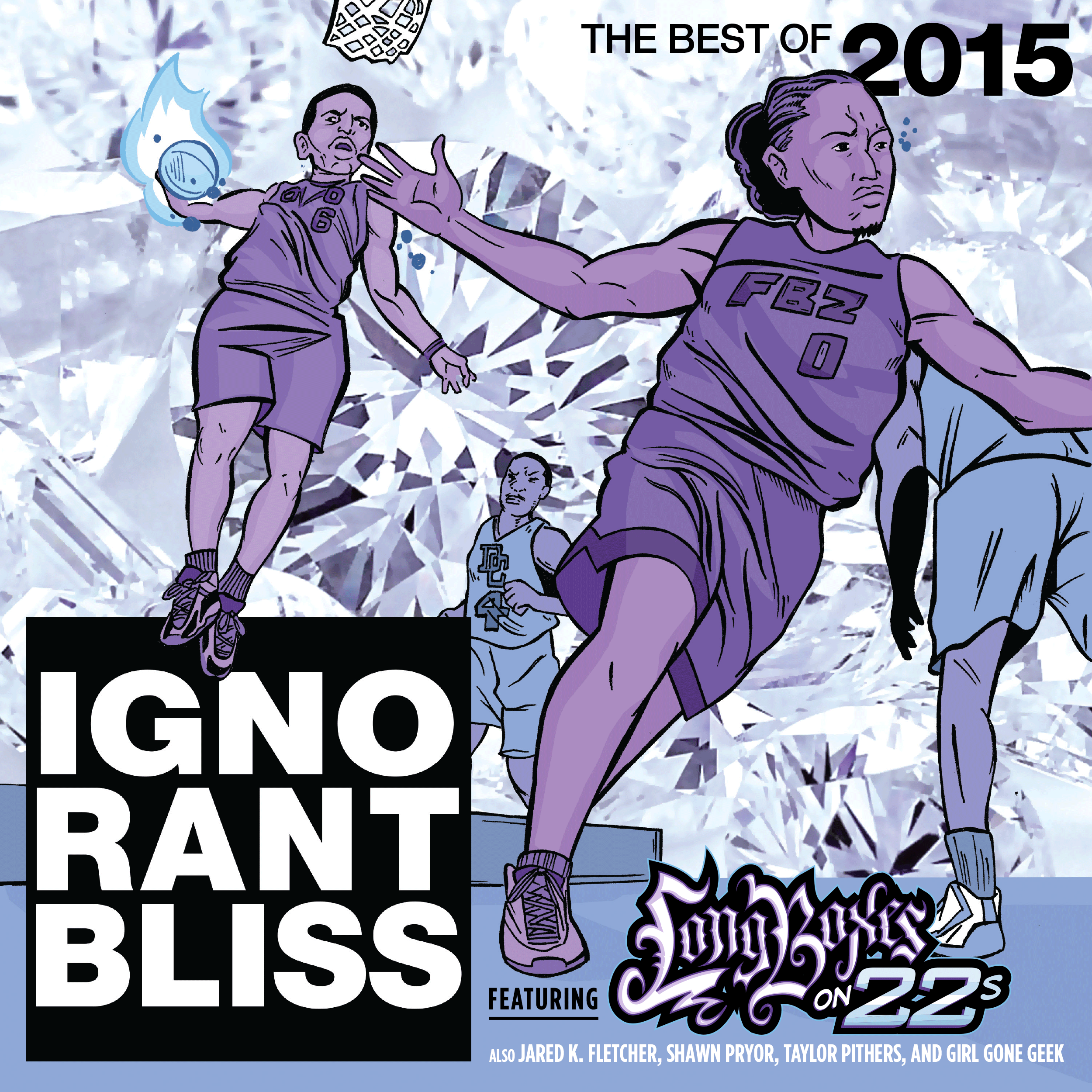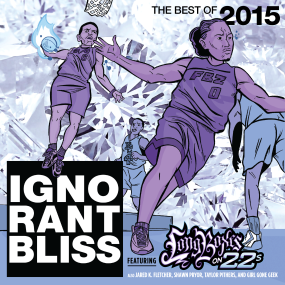 On side A of the Best of 2015 episode of ignorant Bliss, my collaborator Sean Causley and I aka Longboxes on 22s go through what we feel was some of the best music of the year and run down our combined Top 10. Also in the episode you'll here Taylor Pithers' Top 5 in Grime music and Jamila (aka Girl Gone Geek) Top in Geek reference rap bars.
Music in this episode:
Frank Ocean – You Are Luh
Koi Kondo – Super Mario World – Star Road
D.R.A.M. – Cha Cha (Original Version)
Timmy Thomas – Why Can't We Live Together
Drake – Hotline Bling
Kendrick Lamar – Alright
A$AP Rocky – L$D
Fetty Wap – Trap Queen
Nick Minaj (Feat. Drake & Lil' Wayne) – Truffle Butter
Big Sean (Feat. Drake & Kanye West) – Blessings
Drake – Know Yourself
Rihanna – Bitch Better Have My Money
The Weeknd – Can't Feel My Face
Game (Feat. Drake) – 100
Kehlani x Charlie Puth – Hotline Bling (cover)
Missy Elliot (Feat. Pharrell) – WTF
Kaytranada (Feat. Vic Mensa) – Drive Me Crazy
LittleBabyAngel – Cartier
Dej Loaf (Feat. Big Sean) – Back Up Off Me
Future – March Madness
Drake x Future – Jumpman
Jidenna – Classic Man
Our Spotify Best of 2015 playlist 
All the music copyright their respective owners
Get at me @julianlytle on Twitter, IG, Snapchat, Tumblr, Soundcloud & Vine
Subscribe on iTunes – https://itunes.apple.com/us/podcast/ignorant-bliss-podcast-feed/id415595194?mt=2 also please leave a review if you can!
Also on Stitcher – http://www.stitcher.com/podcast/ignorant-bliss
Also on Soundcloud – https://soundcloud.com/julianlytle
Also on the Taylor Network of Podcasts – http://taylornetworkofpodcasts.com/?s=ignorant+bliss&submit=Search
Podcast: Play in new window | Download