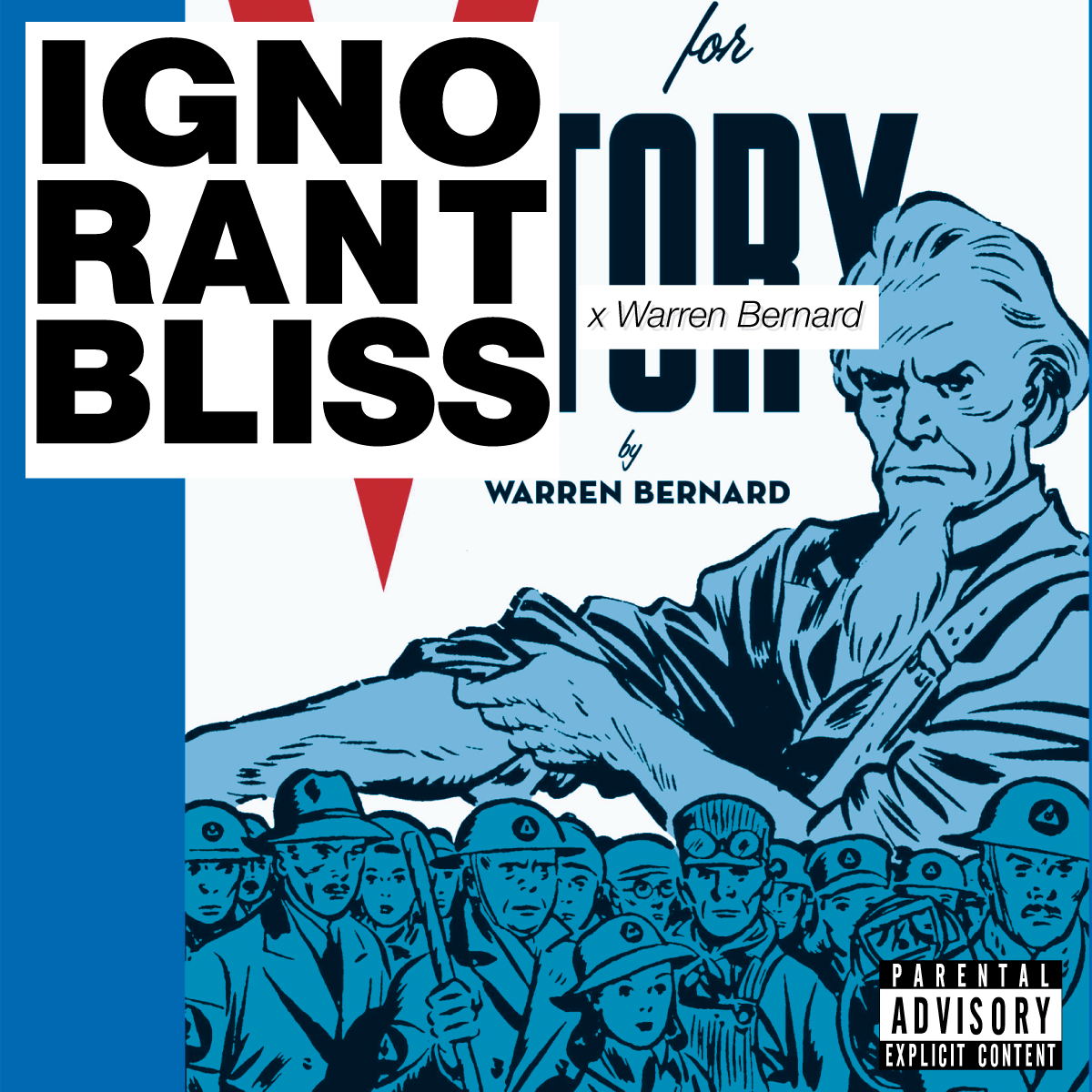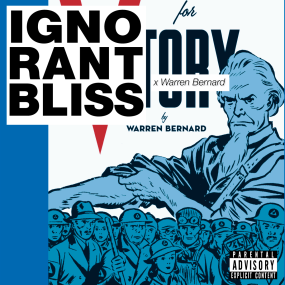 So I had the pleasure of meeting and talking to Warren Bernard, executive director of Small Press Expo and author of the book Cartoons for Victory. I met him at this past year's SPX and was kind enough to invite me over to his house to see his extensive collections of comics, cartoons, and books library then to talk to me for this here show. This might be the closest to an interview I've done so I hope you enjoy it. Check out the blog post to see some a pic of stuff from the visit and please check out SPX if you haven't and a link to the book.
P.S. here are some pictures of the Hambone's Meditations that was talked about in the episode. Please note this is hella racist but it is history.
Also I've restarted my Teespring campaign with Ignorant Bliss apparel to help me but some new recording equipment. You can get it here, and also I've opened up an email for the show you can email the show at ignorantblisspodcast [at] gmail [dot] com.
Here's links about Warren's book and to purchase it:
http://www.fantagraphics.com/cartoonsforvictory/
http://www.amazon.com/Cartoons-Victory-Warren-Bernard/dp/1606998226
Follow Small Press Expo:
https://www.facebook.com/SmallPressExpo
https://www.instagram.com/spxcomics/
https://www.youtube.com/user/smallpressexpo
Music in this episode:
Frank Ocean – You Are Luh
Sergio Mendes – Samba Da Bencao
Nat King Cole – Day in, Day Out (Cut Chemist remix)
All the music copyright their respective owners
Get at me @julianlytle on Twitter, IG, Snapchat, Tumblr, Soundcloud & Vine
Subscribe on iTunes – https://itunes.apple.com/us/podcast/ignorant-bliss-podcast-feed/id415595194?mt=2 also please leave a review if you can!
Also on Stitcher – http://www.stitcher.com/podcast/ignorant-bliss
Also on Soundcloud – https://soundcloud.com/julianlytle
Also on the Taylor Network of Podcasts – http://taylornetworkofpodcasts.com/?s=ignorant+bliss&submit=Search
Podcast: Play in new window | Download