In this first episode of the Ignorant Bliss podcast I talk about january movie releases Season of the Witch & Green Hornet. Next I talk about Jay-Z and Kanye West's new single H.A.M. then I talk about Batman Inc. #1-2. I also spend some time talking about Marvel vs Capcom 3 and why Shuma Gorath is awesome.
I also give some shout out to my friends who helped inspired me to make this podcast.
Please forgive me for some of the pops and breaths, I am working on it. I'm new to this podcasting thing.
-Julian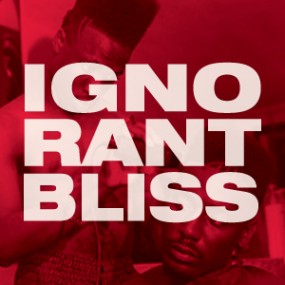 Music in this episode is:
Warm it up Kane-Big Daddy Kane
H.A.M.-Jay-Z & Kanye West
Shuma Gorath's Theme-Marvel Super Heroes (Capcom)
Ghost Showers-Ghostface Killah
Devil in a New Dress (Album version)-Kanye West featuring Rick Ross
Podcast: Play in new window | Download