Ignorant Bliss 25: Age of Ultron review
Play Now
|
Play in Popup
|
Download
(442)
Here is my thoughts on Avengers Age of Ultron.

Ignorant Bliss 23: Ron and Julian talk about Cyborg
[ 2:24:39 ]
Play Now
|
Play in Popup
|
Download
(844)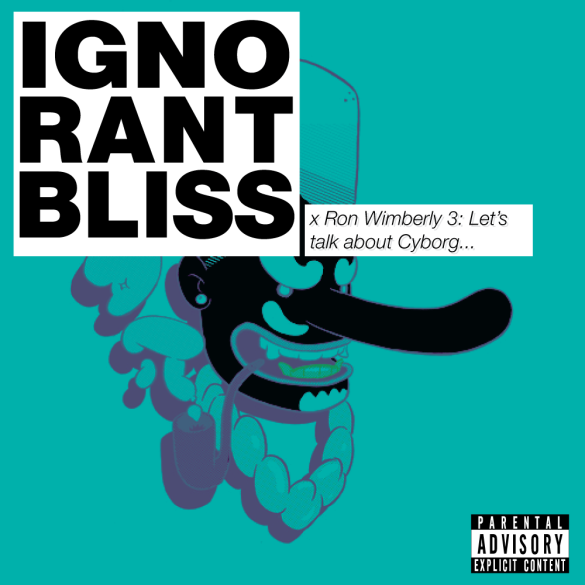 This episode is another conversation with Ron Wimberly. This time we talk about the DC Comics character Cyborg. Ron was asked if he wanted to do a variant cover for the upcoming new title this summer (also for Green Arrow) but he declined.